Leders

Conference

About LEADERS CONFERNCE
Leaders Conference for University Students
My small ideas change the world!
Under the motto, "My small ideas change the world", the Leaders Conference for university students is held in order to organize and plan programs to address world youth problems and produce realistic solutions to implement in local countries, Solutions are reached through in-depth meetings and ad-vice from youth leaders (ministers, university presidents, corrections commis-sioners) in respective countries.
Main Programs
Idea presentation, action plan design, team play debate & plan, meeting and presentation with Ministers of Youth and education leaders, project imple-mentation in each country.
Projects
- 2015 Cleaning Campaign & Mind Change Tour in 3 countries (South Africa, Eswatini, Lesotho) - 2019 Thailand Clink Youth Career Education Project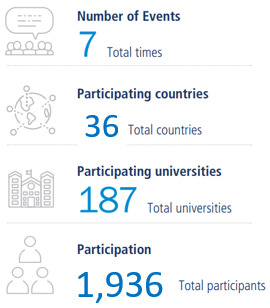 Leaders conference
where university students from all over the world gather and exchange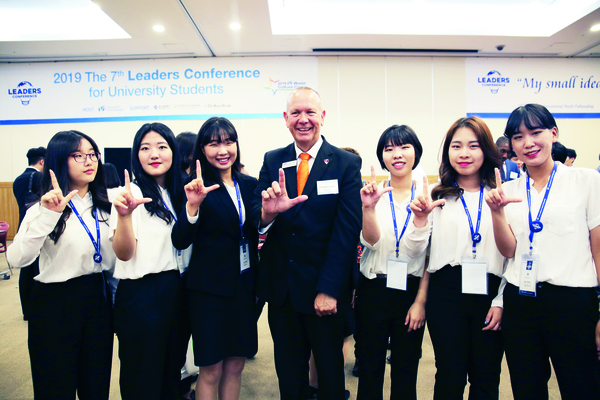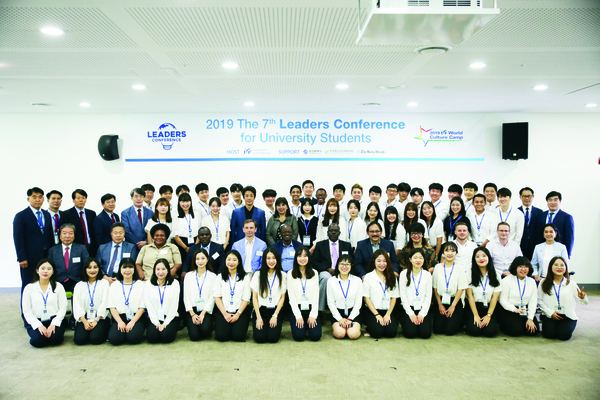 Leaders Conference
is group project that

plans, presents,

and

Implements

projects in various field to solve international youth problems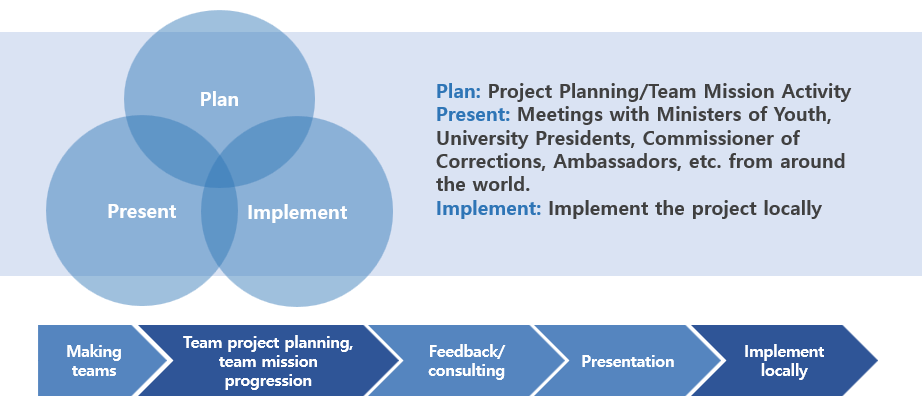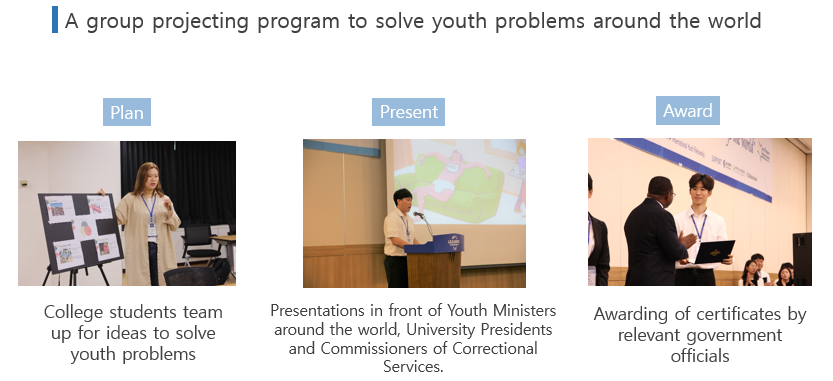 Local Implementation of Outstanding Projects
Implanted by -

project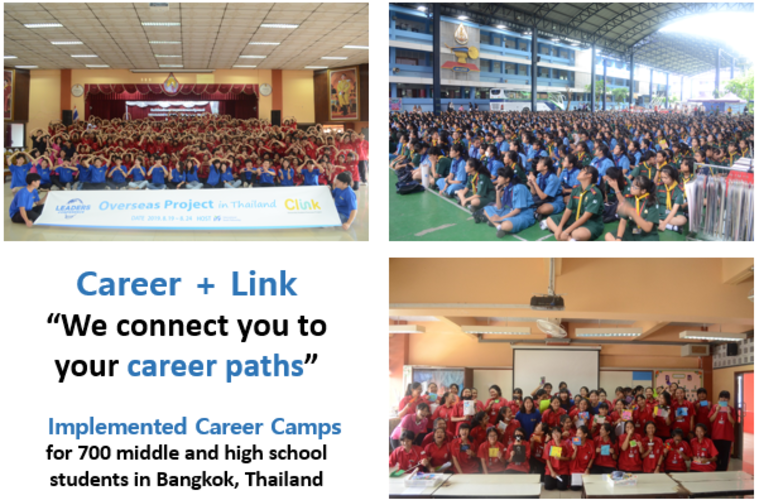 Local Implementation of Outstanding Projects
Implanted by -

project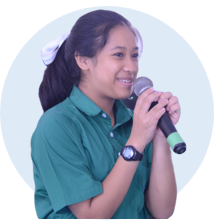 I participated in the artistic team and the social team. It was really fun and it was nice to learn Korean as well. Also, I was able to think about other people's stance that I hadn't thought of. In the special lectures by our seniors, the lecturer gave a lecture on overcoming difficult situations through examples such as 'Helen Keller' and 'Stevie Wonder.' As I listened to it, I felt like I should live happily without falling into despair. -Bachaya/15/Tabutpampen High School -
Local Implementation of Outstanding Projects
Implanted by -

project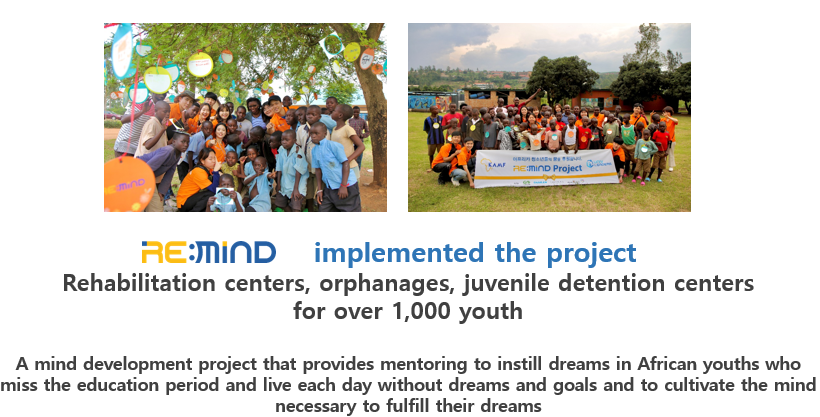 2021 Online Global Leaders Conference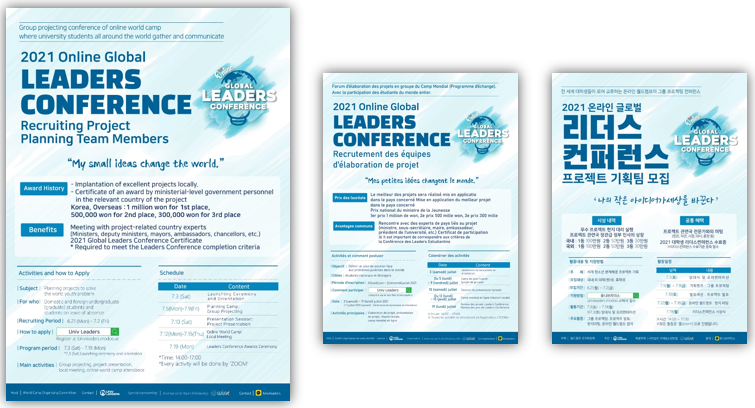 2021 Online Global Leaders Conference
■ Title: Global Leaders Online Conference ■ Patronized by: The World Camp Organizing Committee ■ Organized by: Univ Leaders ■ Sponsored by: IYF, Wink ■ Conference theme: Planning a global youth problem-solving project ■ Participants: National and foreign students ■ Registration period: Monday, June 21 to Friday, July 2, 2021 ■ How to register: Register on the Univ Leaders website ■ Program period: Saturday, July 3 to Monday, July 19, 2021 Saturday 3 July: Launch and orientation ceremony/01.2 ■ Main Program Activities: Project development, Project presentation, Participation in the IYF Global Online Camp ■ Registration fees: free
2021 Online Global Leaders Conference